Welcome to Austin Residence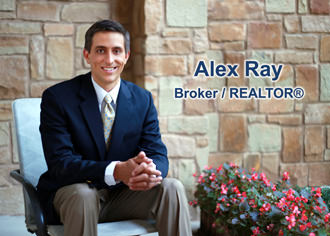 If you're looking for apartments near UT Austin, condos, or houses to rent or buy, then you've come to the right place. Do you already own real estate in central Austin? We list properties for landlords and sellers as well, and we can also help you with property management.
You'll be in great hands with Austin Residence – click here to read testimonials from previous clients.
The apartment locating service we provide is free, because we're compensated by the property owners regardless of where clients lease. It's our job to find you the best rental based on your search criteria, not to steer you toward any particular property. We have the most comprehensive database of apartments near UT, condos, and houses, as well as access to the latest specials, so we'll help you find the best deal available. If you're trying to decide where to live, be sure to check out our Neighborhoods page. West Campus, North Campus, and Hyde Park are highly sought-after by students, although living farther away on a UT Shuttle route (like in Far West or Riverside) is a great option if you're on a limited budget. If you still have a question about our locating service or renting near UT, the answer is likely found on our Leasing FAQs page. Bookmarking our Helpful Links will also help ensure your leasing experience is as smooth as possible.
Have you seen our Fly Tour™ HD Videos or DSLR full-screen property photos? These are available for some of the rental properties on this website and are examples of how we aim to redefine the way people search for rentals near UT Austin. Click here to search our database and see this great media content. If you're a landlord or seller, ask us how to get a free Fly Tour™ produced for your property!
Here's an example Fly Tour™ HD Video:
Our DSLR photos are crisp and clear, and they capture much more of the property than photos taken with a point-and-shoot digital camera:
To understand the trends with leasing and sales, don't miss our robust Data & Trends page. Austin Residence was founded by UT alumnus (B.S. '08) Alex Ray, a licensed Broker and REALTOR® who has personally helped more than 1,200 clients find a home. Prior to starting the company, Alex became the top producer on a team of agents that was voted #1 by UT students four consecutive years. As a graduate of the CityWorks Academy, he is well-versed on the city of Austin, and he has been interviewed and quoted by The Daily Texan newspaper because of his campus area real estate knowledge. In his free time, Alex enjoys going to UT sporting events, volunteering as a coach for junior golfers at The First Tee of Greater Austin, traveling, and taking advantage of all that Austin has to offer with its wonderful parks, trails, and festivals.
We encourage you to explore the free search tools and resources on this website. Once you're ready for personalized assistance finding your next home or listing a property, please contact us. We look forward to working with you!
Mission Statement
To be the premier provider of residential real estate leasing and sales services for neighborhoods within five miles of The University of Texas at Austin. We are committed to putting our clients' needs first and offering honest, expert, and friendly guidance to prospective and current renters and owners.